News
NEW ADDITION MARCH 2017
NEW ADDITIONS FEBRUARY 2017
Chuffed to bits to see the first painting I ever did about Wallace in this month's "History Revealed" magazine. It's a bit rough and I've come on a lot since then, but still nice to see it being used.
NEW ADDITIONS JANUARY 2017
Work continues on Tony Pollard's graphic novel "The Magic Jacket Society".
NEW ADDITIONS DECEMBER 2016
NEW ADDITIONS NOVEMBER 2016
NEW ADDITIONS OCTOBER 2016
NEW ADDITIONS SEPTEMBER 2016
NEW ADDITIONS AUGUST 2016
NEW ADDITIONS JULY 2016
BATTLE OF THE BELL O' THE BRAE MEMORIAL
Am absolutely proud as punch to finally see the wee monument that I doodled in my sketch book all those years ago finally standing in the Necropolis at Glasgow Cathedral. Congratulations to all at the Society of William Wallace for not giving up on this project and a huge thank you to the two sculptors, Roddy and Chris, whose talent, skill and commitment brought the idea to life. Amazing work, guys. On a side note, this monument was set in place two days before the official unveiling, on the anniversary of the death of Wallace's great adversary - King Edward 1st - self proclaimed "Hammer of the Scots". Well, guess what? We're still here, Eddie!
Finally, four of my paintings are to be used in a forthcoming History Channel TV programme entitled "Ancient Assassins".
Been a busy month!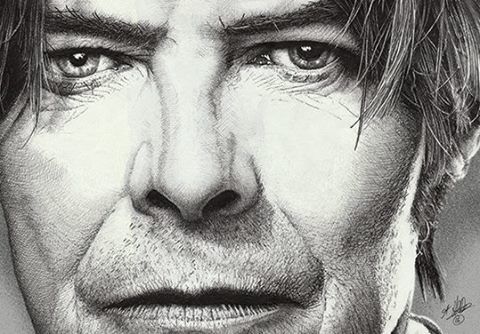 NEW ADDITIONS JUNE 2016
A certificate designed for the Society of William Wallace to give out to those who contributed £50 or more to the building of the monument for the Battle o' the Bell o' the Brae.
Don't Build on Battlefield Graves
On the morning of 21st September, 1745, brave men from both sides of the civil war commonly known as the Jacobite Rebellion fell on the field of Prestonpans………they lie there still.
In 2016, without consultation or mandate, a Prestonpans community councillor declared "Nobody is interested in the battle site, there is no desire at all for it within the community."
He put forward a draft plan proposing industrial development across the battlefield site. I grew up in Prestonpans and am absolutely disgusted and appalled at this official's lack of respect for our community's history and heritage. I might not have been worthy of consultation, councillor, but you're wrong if you think I will remain silent!
NEW ADDITIONS MAY 2016
The Price of Freedom
An image in two versions, a reworking of the execution and freedom's sword drawings. The Wallace sword stands alone and forgotten on the field of the Battle of Stirling Bridge whilst the spirit of Wallace, bound and shackled, looks on. Scotland paid a heavy price indeed to retain its liberty during the Scottish Wars of Independence.
Edward I and successive English kings mounted continuous invasions against our small country, travelling north with overwhelming forces to crush all notions of Scottish independence. The Scots were forced to revert to guerrilla tactics to wear down the invader, having quickly realised the futility of facing the vastly superior English armies in open battle.
But, occasionally, the tiny flickering spark of resistance would erupt into open rebellion and dramatic results were achieved against overwhelming odds. Andrew de Moray, William Wallace and Robert the Bruce, with the assistance of many brave individuals, won incredible victories at Stirling Bridge and Bannockburn. Many leading figures of this resistance were brutally executed. Sir William Wallace was the first man recorded to have his severed head displayed publicly on London Bridge. Soon, the head of his brother, John Wallace, would accompany him. Sir Simon Fraser and his brother, also called John, followed soon after. Robert Bruce's brothers, Niall, Thomas and Alexander suffered the same horrific death. Bruce's other brother, Edward, died in battle alongside Sir John de Soullis. Andrew de Moray also died in battle and Sir James, the Black Douglas, was killed skirmishing whilst trying to deliver his beloved king's heart to the Holy Land, a journey denied Robert Bruce in life as he was forced to spend his active years defending his country's liberty. Then there are the countless, nameless thousands who died on the battlefields and the innocent civilians, casualties of starvation, exposure, neglect and massacre.
In the image on the right, the text "Freedom is best, I tell thee true, of all things to be won. Then never live within the bonds, of slavery, my son." is the maxim by which William Wallace lived his life, taught him as a young lad by his uncle, the parson of Dunipace. Many have died down the years so that we could have the privilege of calling ourselves Scotsmen and women.
The Society of William Wallace has fought long and hard to have a plaque mounted at St Bartholomew's in London to mark the execution of Wallace and the 10th anniversary of David R Ross' Walk for Wallace. They had to fight every inch of the way but, remarkably, they have pulled it off! St Bartholomew's is an 11th century church and stands just yards away from where Wallace was executed. It would have been one of the last sights he saw. So proud to have one of my drawings used. Well done to Gary Stewart of the Society for seeing this through. This will be a landmark long after we are all gone.
New Additions April 2016
An article in the Herald, using my "Charge of the Camerons" painting to highlight an important local issue.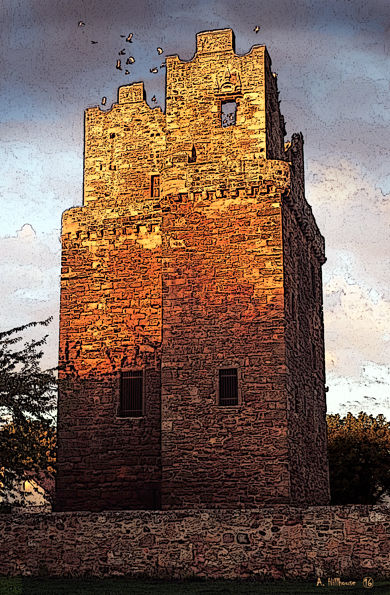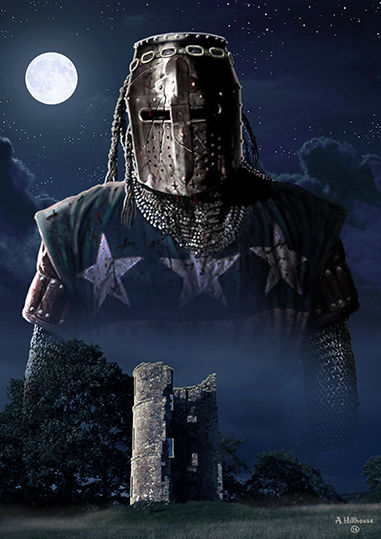 New additions March 2016
Preview of a wee brochure being made up by the Battle of Prestonpans 1745 Heritage Trust.
Guardians of Scotland Trust sketch proposal
Guardians of Scotland Trust sketch proposal
Guardians of Scotland Trust sketch proposal
Guardians of Scotland Trust sketch proposal
Guardians of Scotland Trust sketch proposal
Guardians of Scotland Trust sketch proposal
GUARDIANS OF SCOTLAND TRUST SKETCH PROPOSALS
Sketch proposals submitted for the Guardians of Scotland Trust project on the site of the Battle of Stirling Bridge. The Trust are trying to raise awareness of Andrew de Moray's critical role in the battle. If approved, the panels will be sand etched into the end panels of two huge granite benches that will be installed on the battle site as viewpoints for the new sculpture that will be installed there.
Fingers crossed!
I have recently begun work on an exciting new project with a well known TV presenter/archaeologist. A graphic novel! I've always wanted to tackle one of those. It's an enormous undertaking which will undoubtedly take a few years to complete. But there's no rush, it's intended primarily as a bit of fun for the both of us. See the initial preliminary sketches below. I wonder what it could possibly be about.......?
New additions February 2016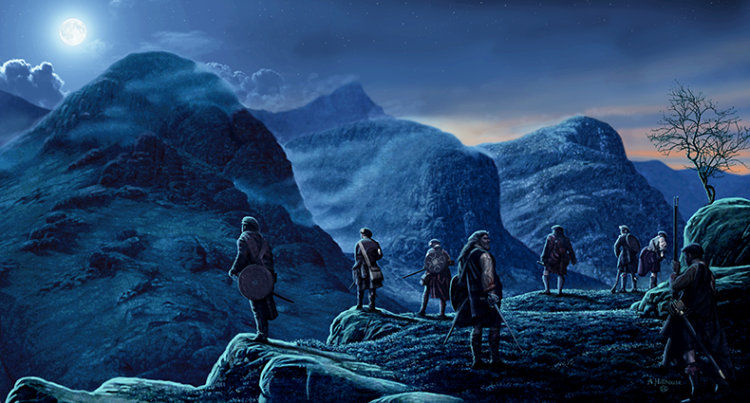 New additions January 2016
New additions December 2015
A nice wee article in this month's Society of William Wallace E-Newsletter.
Two in a week! A commemorative plaque featuring one of my drawings has just been granted permission to be installed at the corner of St Bartholomew's Church, Smithfield, London at the site of William Wallace's execution. Who would've thought that this would be granted in London? Again, congratulations to the Society of William Wallace for all their hard work - patriots and educators!
Chuffed to bits to learn that my design celebrating William Wallace's victory at the Battle o' the Bell o' the Brae in Glasgow has just been approved planning permission and will be built early next year. Well done to those at the Society of William Wallace who just would not let this be dropped by apathetic council members.
New Additions November 2015
Was chuffed to bits to hear that one of my paintings had been featured on the cover and as a double page internal spread in Military History Monthly magazine. Unfortunately, it was last month's edition and by the time I heard about it, I couldn't get a copy anywhere. Thank you Maria Earle for supplying a copy, very much appreciated!
New Additions October 2015
Payment can be made through PAYPAL to aahillhouse@sky.com OR bank transfer - contact aahillhouse@sky.com for details.
Payment for the calendar, or any other prints, can be made through PAYPAL to aahillhouse@sky.com OR bank transfer - contact aahillhouse@sky.com for details. Thank you.
New additions September 2015
New addition August 2015
August 2015
Proud as punch! Got awarded the "David R Ross Memorial Quaich" at last night's Wallace Day 2015 celebrations at Elderslie by the Society of William Wallace. This was in recognition of the help I've given the Society and my attempts to maintain awareness of Wallace and his achievements through my artwork over the years. Thanks guys, very, very much appreciated!
Aug 2015 - A nice wee article on my work in the August edition of "Scotland" magazine.
New additions....
PERMANENT EXHIBITIONS
Five original paintings highlighting incidents of the battle of Prestonpans are hanging permanently in the Gothenburg, 227-229 High Street, Prestonpans, EH329BE, and will feature in this year's 3 Harbours art festival.
Three pieces of work relating to William Wallace hang permanently in the Stirling Smith Art Gallery and Museum, Dumbarton Road, Stirling, FK82RQ.
EXHIBITIONS OF WORK summer 2015
Two exhibitions of my work will be on show at Cockenzie House, 22 Edinburgh Road, EH320HY, tel 01875 819456 untilAugust 20th. The exhibitions of prints and original paintings are "Uprising", showcasing my historical reconstructions and "Unseen" showcasing some previously unreleased work. Contact infoatcockenziehouseandgardens.co.uk for details.
I will be giving an illustrated talk on the works on the evening of 29th May, 2015.